"Susan and her team are wonderful to work with. So simple and stress-free. Thank you!"
Lauren Hollingsworth | Austin, Texas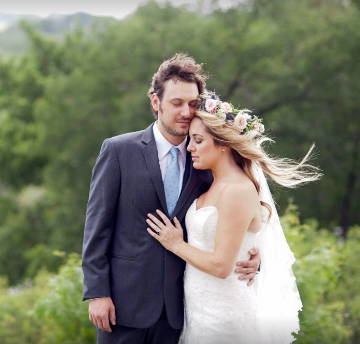 "Perfection does does not even begin to describe my overall experience with Susan and the staff at Simply Personal. From start to finish, though every change, addition, and last minute order Susan was professional and unflappable. I was supremely confident in the process, the work product and the delivery of the invitations, Table signs, programs and posters of table assignments. My only regret is that I didn't have Susan handle the whole wedding. She is the consummate business owner. She is vastly knowledgeable about style, color, presentation and conveys a genuine interest in the success off the clients event. Simply Personal is simply the best."
- Mary Balagia

"Simply Personal was the best choice for our wedding day invitations, save-the-dates, rehearsal dinner invitations, and all other stationary needs. They worked with us and customized each piece of stationary to fit our personality. Simply Personal was easy to work with and responded quickly to emails or questions. SO many people loved our invitations and were AMAZED at how beautiful all of our stationary turned out. I can't say enough about how much fun they were to work with, how flawless their work is, and how wonderful (and easy) they made our wedding experience."
Rachelle Piazza
Photo Credit: Sil Azevedo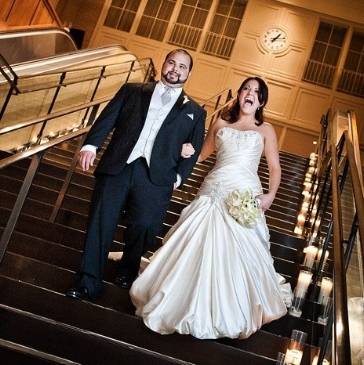 " Loved working with Simply Personal for my invitations and wedding day paper goods! Susan has great vision and designed the perfect look for our special day, taking into consideration our personalities and preferences. Simply Personal gave us quality products that were delivered in a professional and timely manner. Knowing that the look and details of our paper goods were taken care of took a lot of pressure and stress off of this bride!!"
Regina Scott
Photo Credit: Stacey Brooks
Simply Moments Photography
"I just wanted to reach out and let you know how much of a blessing you were for our wedding! You don't know how much of the stress you removed from me by taking on all that you did! Bryan and I absolutely loved our Rehearsal, Wedding, and Reception. We cannot thank you enough for a more perfect experience! From the printed addresses on our wedding invitations to all the coordinating of our day, you and your team were fabulous! I feel like you were more of a good friend than my wedding coordinator! Thanks again for all your support, suggestions, directions, and assistance. Hope I wasn't too crazy of a bride! My warmest regards and hugs"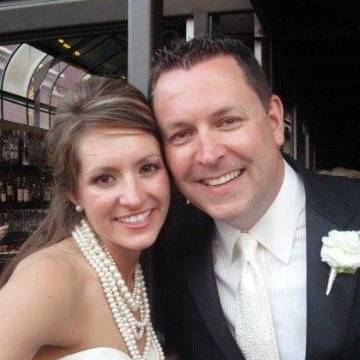 "Susan Graves and Simply Personal did an amazing job planning and executing my recent wedding. Susan has amazing vision and is able to implement that vision with ease and efficiency. My husband and I blended a family with 4 children, so we didn't have time for the details. With Simply Personal, we were able to have the wedding of our dreams with all of kids, family and friends present. And best of all, we were able to enjoy the evening without worrying about anything.
Leslie Marchand
Simply Perfect!

"I can't believe how amazing of a job Simply Personal did! They did all the paper work for our wedding and it turned out better than I imagined. I gave th ideas and colors I wanted to use and she put them together better than I could have. She knew exactly what I wanted. She had great and creative ideas for decorating everything from our invitations to the tables at our wedding. She provided us with many different options and was very easy to get a hold of. Courtney was very professional the entire time we worked with her. Even though I have moved out of the state, I will continue to use Simply Personal for everything from Christmas cards to baby announcements."
Simply Personal
is the BEST!

"We had such a wonderful experience with Simply Personal! They really make everything they do SO personal. You have the freedom to choose, change, and add onto whatever design you like. They have TONS of options to choose from, you can bring in your own ideas, and/or you can work together with them to create your dream invitations/programs/etc. We had so much fun creating our invitations with the girls from Simply Personal and the invitations ended up being so much more beautiful than my fiance and I could've ever imagined! They are so affordable and really work with your budget, which is so helpful when you're working with a tight budget. We felt so comfortable working with Simply Personal, they are so helpful, so much fun, and really get to know their clients on a deeper level than just what they want on paper for your wedding."
Simply Sublime!

"When I saw the invitations I wanted on Pinterest, I knew I had to find the designers. Fortunately for me, they were just down the road in Dallas. Everything from my incredibly beautiful invitations to my gift tags to my programs was just perfection. My invitations were SO beautiful that my DG little sis who was also getting married hired Simply Personal after getting her invitation. In a world where literally everything else that could go wrong did go wrong, I was so thankful for Simply Personal and the amazing staff who made our experience one of ease and joy. I would recommend them to any and all brides looking for a little magic in your big day!"
Very Customized

"I worked with Susan, the owner, to do my save the dates, rehearsal and wedding invites. She really does customize everything that you want and provides multiple options to make sure it fits your style and theme."
So Great!

"Everything was perfect! From the save the dates to the invitations & programs. Susan captured exactly what I wanted & worked with me to make sure everything was perfect!"
Fantastic!

"I really enjoyed working with Susan and her team. They made the whole process fun and enjoyable. Susan even made place card holders and table numbers 3 weeks before my wedding when I made a last minute change. Overall I had a great experience and love my invitations."